MKTG Marketing Consultants Ignites Moda Furnishings Sale Engine with Ignite The Night Video Campaign
To celebrate the launch of Moda Furnishings beautiful firepit rattan garden furniture range, Moda Furnishings commissioned MKTG marketing consultants to produce and execute a marketing & advertising strategy with an objective to increase brand and product awareness. This objective was achieved and the results were phenomenal thanks in part to our video campaign and cross supporting digital marketing & remarketing campaign.
The Story Behind Ignite the Night!
After a collaborative brainstorm meeting lead by MKTG; with our creative partners, MKTG created a structured campaign that would concentrate on showcasing the fabulous lifestyle benefits and features of Moda Furnishings newest and hottest firepit products! With a particular objective of creating a brand personality that resonates with potential Moda customers and concentrating on the lifestyle element of the product rather than the features.
The main benefit of the range is the ability to create an extension of the customers home without the bricks and the mortar. The ability to utilise an infrequently used space; into a dynamic entertaining space. The new modular firepit products allow customers to utilise their gardens as a dining and an entertaining space long into the chillier evenings and even late into the autumn months right there in their gardens.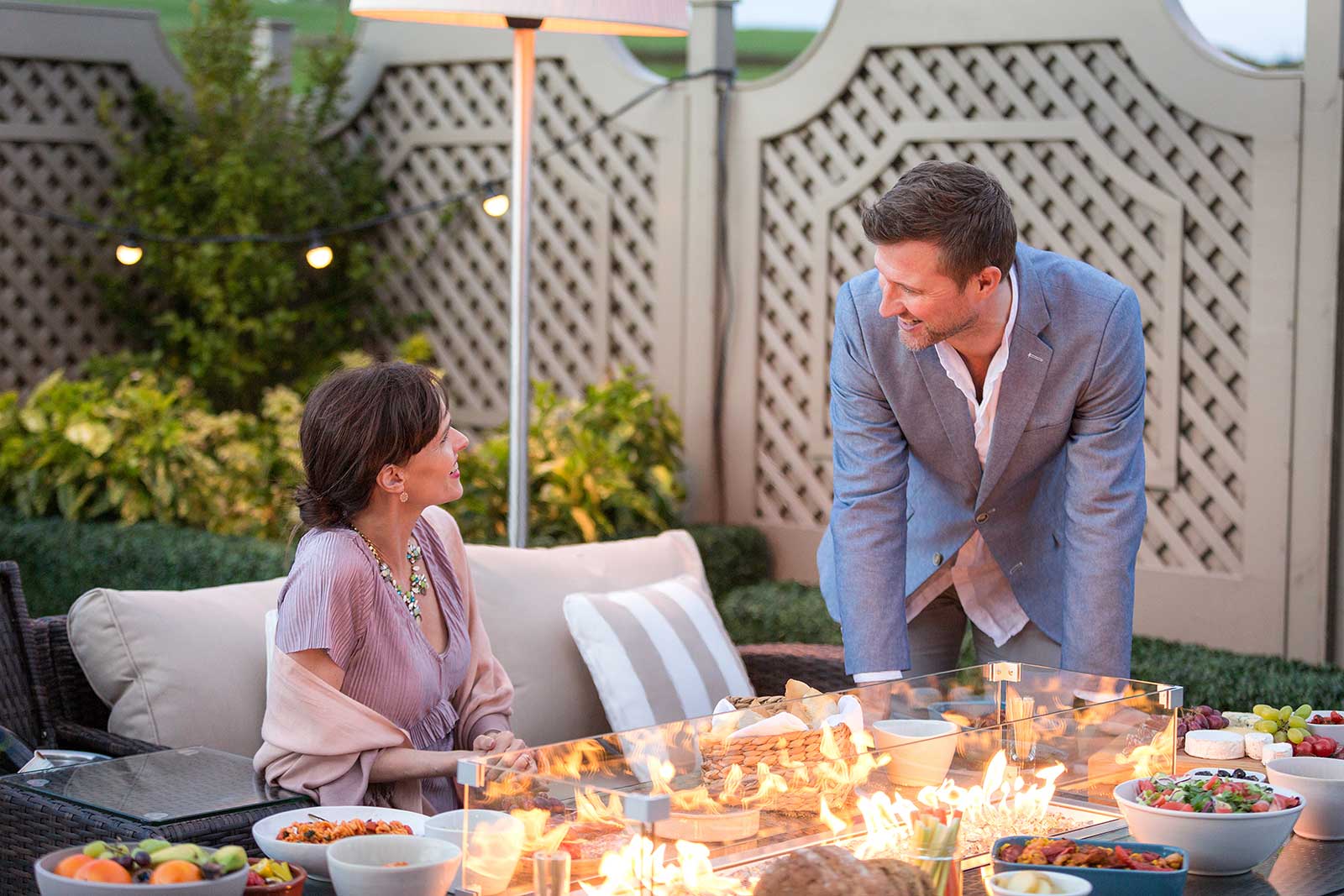 The plan
MKTG & Moda Furnishings wanted to focus on the ignition of the flames of the fire pit; as a symbol for the ignition of a party and hence the campaigns name "Ignite the night!". To capture the best visual effect; a dusk golden hour shoot was planned and delivered a beautiful scene in the final cut; as you can see below. To create a party scene 4 couples including the hero couple would be used, this also allows for future narrative and a continuation of the Moda story.
The Results. What was achieved?
4 Million Video Impressions In Less Than Two Weeks!
Significant Increase in Firepit Products
An Increase in Brown Weave Rattan Sales
Increased Brand Awareness & Brand Recall
MKTG will always efficiently use our client's expenditure and maximise their return on investment. As such in addition to the above results; MKTG also produced 2 additional video campaigns on the shoot day and created a significant amount of content to support the ignite the night campaign and additional content for use on social media platforms, website and email content.